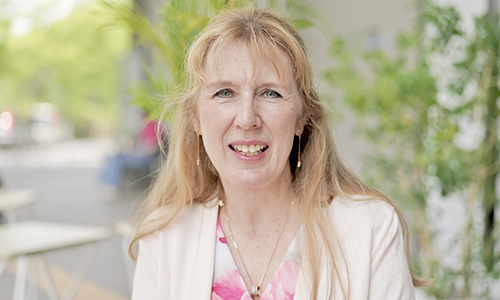 Profile
Professor Beverley Yamamoto played a leading role in the establishment of the Human Sciences International Undergraduate Degree Program and the International College within Osaka University. She served as Deputy Director of the program from April 2010 to March 2014 and then as Director from April 2014 to March 2023. Beverley was also Deputy Director of the International College from April 2014 to March 2023. Since becoming Executive Vice President of International Affairs at Osaka University, Professor Yamamoto has taken on a special responsibility in her new role for the International College and English-medium programs, including the Human Sciences International Undergraduate Degree Program.
Education
Beverley gained a PhD in East Asian Studies from the University of Sheffield in the UK in 2000 for a thesis employing a sociological approach to investigating the issues of teenage pregnancy and abortion in Japan. Prior to this, she gained a bachelor's degree with honours from London University, Bedford College, in Sociology and Social Policy. Beverley then took a Postgraduate Diploma in Education at the University of Nottingham and a Postgraduate Diploma in Japanese Language and Society at the University of Sheffield. During her doctoral studies, she spent one year in residence at the Oxford University St Catherine's College Kobe Institute as a scholarship student from St Catherine's College. After gaining her doctorate, she spent two years as a visiting researcher at the University of Tokyo, invited by Professor Ueno Chizuko.
Research Interests
Professor Yamamoto's long-term research interests have focused on adolescent sexual health, sexuality education and health promotion. She also has a strong interest in diversity and inclusion issues around education. She has published widely on the internationalization of education, multicultural education, health education and the education of those made vulnerable by complex health issues and/or disability. In 2018, Professor Yamamoto established the Osaka University UNESCO Chair in Global Health in Education as a research hub in Asia. Professor Yamamoto is leading a seven-country study of comprehensive sexuality education provision in Asia. She is also the principal investigator on a joint project with the University of Oxford, taking an ELSI (Ethics, Law and Social Issues) approach to the introduction of AI technologies into health care. The project focuses on stakeholder engagement with AI in health care. This links with two other long-term projects working with Professor Kazuto Kato in the School of Medicine on patient involvement. In addition to social sciences papers, Professor Beverley Yamamoto has co-authored a number of important papers within the field of clinical sociology and medicine within the field of rare diseases and the burden of illness.
http://ou-unescochair-ghe.org/
Teaching
Professor Yamamoto is no longer teaching or supervising for the program.
Contribution to society
Beverley is active in patient advocacy around rare diseases. She is vice president of HAEJ, a registered non-profit organization supporting patients with hereditary angioedema (HAE). She is also on the Board of Directors of the international HAE patient organization with its headquarters in the US, HAEi and a member of the Board of Directors of the Discovery Consortium, a registered non-profit aimed at increasing the diagnosis rate of HAE patients. In her spare time, Beverley loves to study opera and regularly performs with local amateur opera groups.