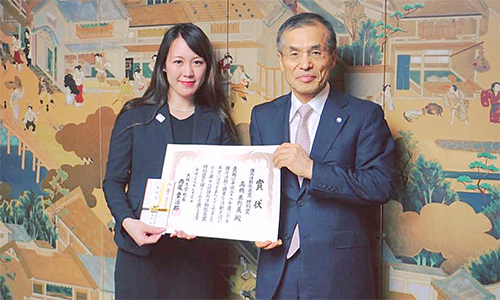 Master of Public Policy, The University of Tokyo
Masa Son Fellow, Schwarzman College, Tsinghua University
Four years as an undergraduate student at Osaka University was the best opportunity to attain invaluable experiences both inside and outside classrooms, build long-lasting networks of friends, professors, and future colleagues, and gain guidance to further delve into academic interests through two Master's degrees in the following years after graduation.
With Osaka University's unique location in the heart of one of Japan's most economically vibrant cities, I was able to participate in internship programs such as U.S. Consulate General Osaka to gain a deeper knowledge of Osaka's role in Japan and the world, and network with influential government officials and policy experts. The program also offered support for external internship opportunities in both private and public institutions, with which I gained insights into the inner workings of both sectors through Global Study Program (GSP) at Fast Retailing Co. (Uniqlo) in Singapore and Japan International Development of Young Leaders Program (IDYL) by the Ministry of Foreign Affairs of Japan (MOFA) at American Council on Germany in New York.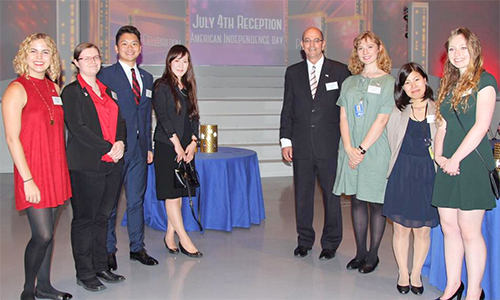 After interning for the Albanian Embassy in Tokyo through University Student Chamber (UNISC) Japan in my sophomore year, I founded the first division of UNISC's student organization in the Kansai area. As its president, I led symposia in the Philippines and Vietnam with local students through generous funding from Osaka University. With the continued support of professors, university, and other donors, my colleagues and I hosted another student symposium in Bangkok and Jakarta in December 2017 on the theme "Economic Development and International Cooperation: Building Mutual Relationships in Asia".
In addition, I founded a Women's Leadership Summit (WLS) to empower and connect female students with leading role models after participating in TOMODACHI MetLife Women's Leadership Program (TMWLP) aimed to nurture leadership among female undergraduate students. The success in hosting over 300 students at WLS later guided me to work as one of the advisors for MOFA's World Assembly for Women (WAW!) with renowned scholars and experts.In 2016, these projects led me to work as a Secretary-General for UNISC International in Tokyo to establish a "bridge" between students and the international community. The organization under my leadership gained special consultative status from the United Nations in July 2019.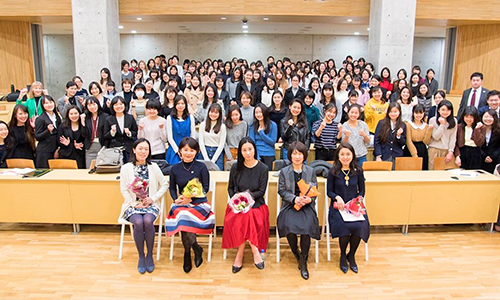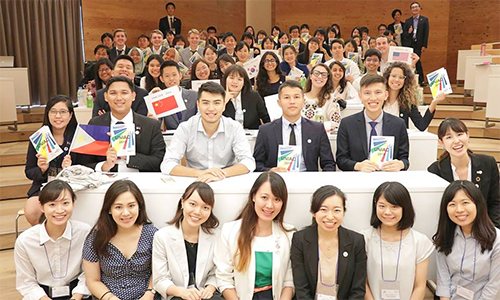 During my sophomore and junior years, I also took part in Yabunaka-juku, an academy run by a former Vice-Minister of Foreign Affairs in Kyoto, to discuss current affairs with students from all over Japan. This experience later helped me succeed in realizing my dream career as a career diplomat at the Ministry of Foreign Affairs of Japan.
The strengths of this program at Osaka University lie in its tight-knit community support and flexibility to cultivate students' interests in various fields. All the experiences mentioned above were rewarded with Human Sciences Award as the top graduate of the program and Presidential Award for Extracurricular Activities from the university. As a graduate of this program, I am proud to call Osaka my second home and the university my alma mater. I strongly believe that with dedication, enthusiasm, and commitment, your participation in this program would significantly progress your goals and lead to fulfilling your dream career.