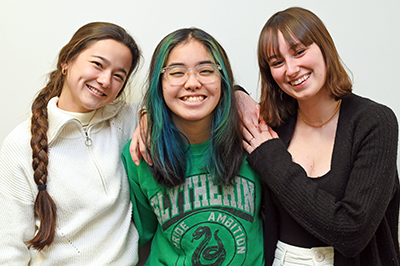 The multilingual cafe is an incredible opportunity for language and cultural exchange offered by the university. As a participant in the English cafe, I have been able to utilize my language skills to help others improve their own. Although English is not my first language, I have learned it through listening and conversation, and now I want to use my abilities to assist others. Every other Thursday during lunch, a group of Japanese university students and I gather to have a conversation. We talk about a variety of topics, such as our days, hobbies, lectures, cultures, or any other interests or topics that come to mind.
Participants in the cafe come with different levels of English proficiency, which makes for a beneficial experience for everyone. With the diverse array of topics discussed, I learn something new each time. Through these cafes, I have been fortunate enough to meet many interesting people with a wide range of interests, from musical theatre to organic farming. The best part is that as time goes on, I have gotten to know the "regulars" better, and through them, I have learned a lot about Japanese traditions and even events happening in the town.
The multilingual cafe is more than just an opportunity to practice and improve language skills, it is also a chance to connect with people you probably would not meet otherwise. It is a unique and enriching experience that I highly recommend to anyone looking to expand their language and cultural knowledge.
Multilingual Café
https://www.celas.osaka-u.ac.jp/students/international/cafe/