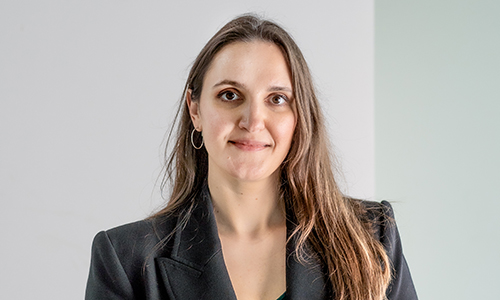 Profile
Aleksandra Babovic is an Assistant Professor in the HUS Program within its Political and Global Studies focus.
Education
Aleksandra graduated with a Ph.D. from the Department of Political Science at Kobe University Graduate School of Law in 2018. In the same faculty, Dr. Babovic earned her M.A. in 2015. During her education in Japan, she studied Diplomatic History and International Relations as a Japanese Government (MEXT) Scholar. In 2016, she started teaching at various Japanese universities. She earned her B.A in Political Science and M.A. in International Public Management from the Paris School of International Affairs (PSIA) at Paris Institute of Political Studies (Sciences Po Paris) in 2010.
Research Interests
Dr. Babovic has spent almost a decade focusing on Japan as the main case study for her research. Her first book, The Tokyo Trial, Justice, and the Postwar International Order, published by Palgrave MacMillan in 2019, seeks to explain why the U.S. used the politico-legal tool to deal with the postwar reintegration of Japan; and how the war crimes program's strategic value evolved in the early Cold War context to serve the Japanese government in resisting the U.S. pressures to change its national security policies and rearm. The book shows the long-lasting link between the Allied Powers' war crimes program and national security in postwar Japan regarding its institutional, practical, and cultural dimensions. The research is based on the extensive qualitative analysis of documents collected from various national archives of the U.S., U.K., and Japan for the period between 1945 and 1956.
In 2021, her research interest shifted towards climate governance and Japan's green energy transition process and, more concretely, its political and legal framework for developing renewable energy projects. She uses multi-level analysis of institutional, legal, and practice-related dimensions to explain the outcomes of green energy policies in Japan and the interaction between the relevant actors in energy markets.
Teaching
International Organizations and Global Governance
Climate Governance and Green Energy Transition
East Asian International Relations
International Law
Peace and Conflict Studies
Japanese Diplomacy
Negotiation Workshop
Academic Writing