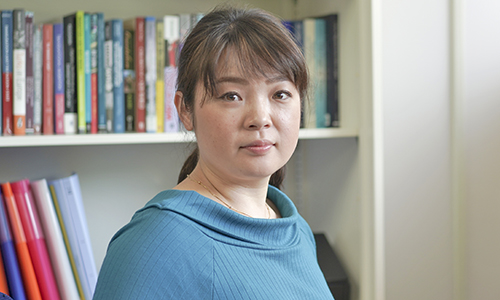 Has received her PhD degree at Osaka University in 2012.
Profile
Viktoriya Kim is an Associate Professor of Sociology in the Contemporary Japan major. Before joining the G30 Human Sciences Program at Osaka University in April 2012, Viktoriya was a graduate student of the School of Human Sciences (Osaka University) and held the position of Research Assistant in the Afrasian Research Centre, Ryukoku University (Japan).
Research Interests
Viktoriya's primary research interest is in international migration, integration policies and gender. She recently finished working on the publication of a multi-authored book (V.Kim, N. Balgoa, B.A. Yamamoto), "The Politics of International Marriage in Japan" with Rutgers University Press. The book focuses on international marriage migration to Japan. It discusses global academic discourse on international marriages, contemporary and historical trends in international marriages in Japan, marriage migration policies in Japan and case studies of authors involved (Russian-speaking women, Filipino women and Western spouses married to Japanese nationals). Her other research project involves migration and multicultural society building programs aimed at foreign residents in Japan. Currently she is working on the topic of female marriage migrants by exploring integration politics, human rights and human security policies related to such subjects as divorce in international marriages and its legal implications for couples. She is also working on foreign communities in Japan and issues they have been facing during the COVID-19 pandemic.
Teaching
Viktoriya teaches the following courses:
Introduction to Sociology
Introduction to Japanese Studies
Introduction to Sociology of Marriage and Family
Issues in Multicultural Society
Media Sociology
Qualitative Research Methods
Sociology of Knowledge
Sociology of Migration
Japanese Society and Culture